Haines names policy veteran as intel community's new CIO
Director of National Intelligence Avril Haines on Monday announced a longtime cyber policy expert as the clandestine community's new chief information officer.
Dr. Adele Merritt, most recently a program manager at Dreamport — a non-profit tech hub created by U.S. Cyber Command in 2018 to foster innovation and bolster ties between the military, academia and the private sector — will fill the CIO post.
Merritt "brings over 20 years of technical, analytic, and policy expertise in cyber and national security operations to the role," Haines said in a statement.
Michael Waschull, the intelligence community's deputy CIO who has served as acting CIO since January 2021, will return to the No. 2 slot. Waschull assumed the acting role after the last permanent CIO, Matthew Kozma, stepped down.
Merritt's appointment fills a critical personnel gap on the Biden administration's cyber team.
As CIO, Merritt will report directly to Haines. She will be responsible for management of the information technology enterprise across the spy community's 18 elements — including the FBI and CIA — at a time when a chorus of senior officials and agencies have warned both public and private sector organizations to brace for possible Russian cyberattacks spiraling out of Moscow's invasion of Ukraine.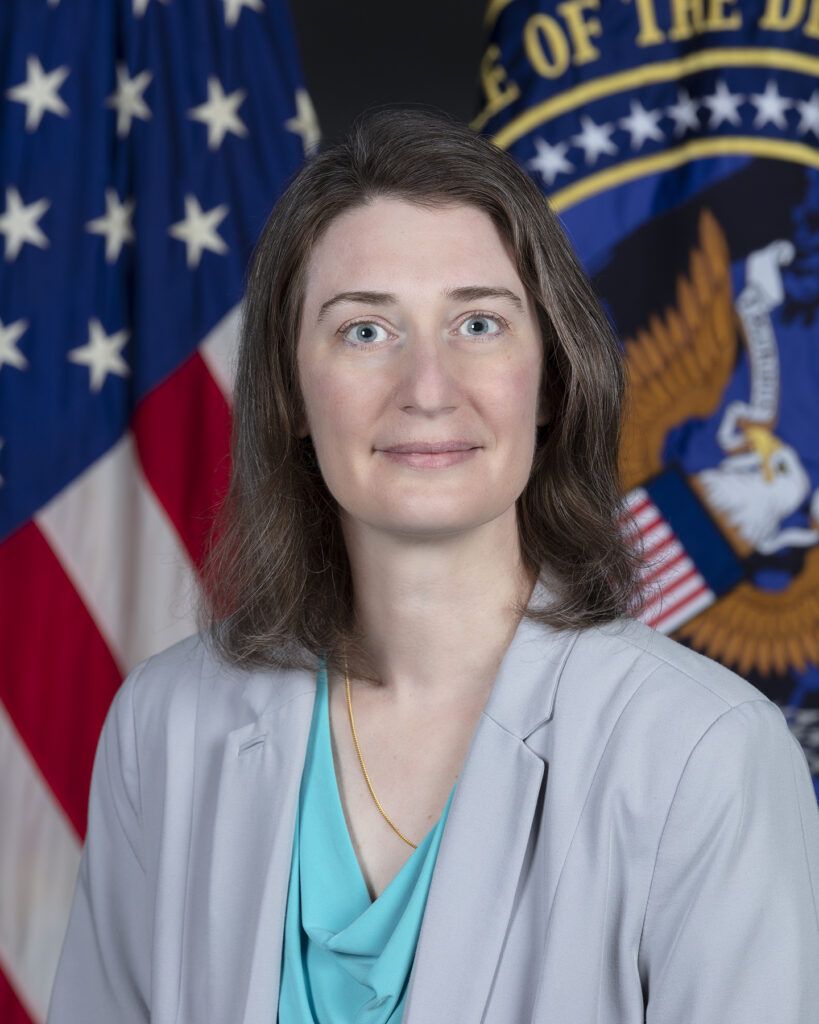 Last month, Anne Neuberger, the deputy national security advisor for cyber and emerging technology, said at a White House briefing that Russia was behind the hacks of Ukrainian banks and military websites and warned that it appeared the Kremlin was positioning itself to carry out more digital attacks to destabilize Ukraine.
Days later, the Cybersecurity and Infrastructure Security Agency (CISA) issued a "shields up" alert that warned network administrators everywhere to be on guard for suspicious activity that could disrupt business or government operations — though the Kremlin's hacker army has remained relatively quiet since the invasion began.
U.S. preparedness for such attacks, and other cyber-related topics, are sure to come up this when Haines and other national security leaders appear publicly before the House and Senate Intelligence committees for their annual worldwide threats hearings.
Merritt also inherits an IT enterprise that has had to embrace a hybrid work environment, blending new telework arrangements and remote flexibilities, due to Covid-19. Several intel agencies moved more work to the unclassified realm or allowed employees to work odd hours and staggered shifts during the pandemic.
Merritt began her government career at the National Security Agency as an applied research mathematician. She went on to hold a range of positions within the intelligence community, including serving as the principal deputy CIO for cyber at the Energy Department.
In addition, Merritt was the director and acting senior director for intelligence programs on the National Security Council during the Obama administration.
Merritt's "accomplishments span the U.S. government," according to Haines, adding she is "thankful" Waschull is staying on.
Haines said she looks forward to "continuing to work with this talented IC CIO leadership team."
Get more insights with the
Recorded Future
Intelligence Cloud.
Learn more.
Martin Matishak
Martin Matishak is a senior cybersecurity reporter for The Record. He spent the last five years at Politico, where he covered Congress, the Pentagon and the U.S. intelligence community and was a driving force behind the publication's cybersecurity newsletter.