Ukrainian cybersecurity officer killed by Russian missile strike
KYIV, UKRAINE — A 41-year-old Ukrainian cybersecurity officer was among more than 20 killed by Russian missile barrages Monday, according to Ukraine's Cyber Police Department.
Yuriy Zaskoka headed the critical infrastructure protection department of the Kyiv National Police. He was driving to work in his car when Russia fired missiles into the center of Ukraine's capital Kyiv, killing 6 people and injuring 50.
Footage from the scene showed burnt-out cars and flames on a normally busy street in central Kyiv. Over a dozen explosions were heard across the city Monday morning, in what were the first large missile strikes in Kyiv since June.
A father of two, Zaskoka worked for the Ukrainian police for almost 24 years. As a cybersecurity officer, he investigated cybercrimes and taught people how to use the internet safely, according to Ukraine's Cyber Police.
"He was a great person, professional, and patriot," said Anton Gerashchenko, advisor to the Ukrainian Minister of Internal Affairs. 
"Our team remembers Yuriy as a person devoted to his work," said Ukraine's State Special Communications Service (SSSCIP) in a statement.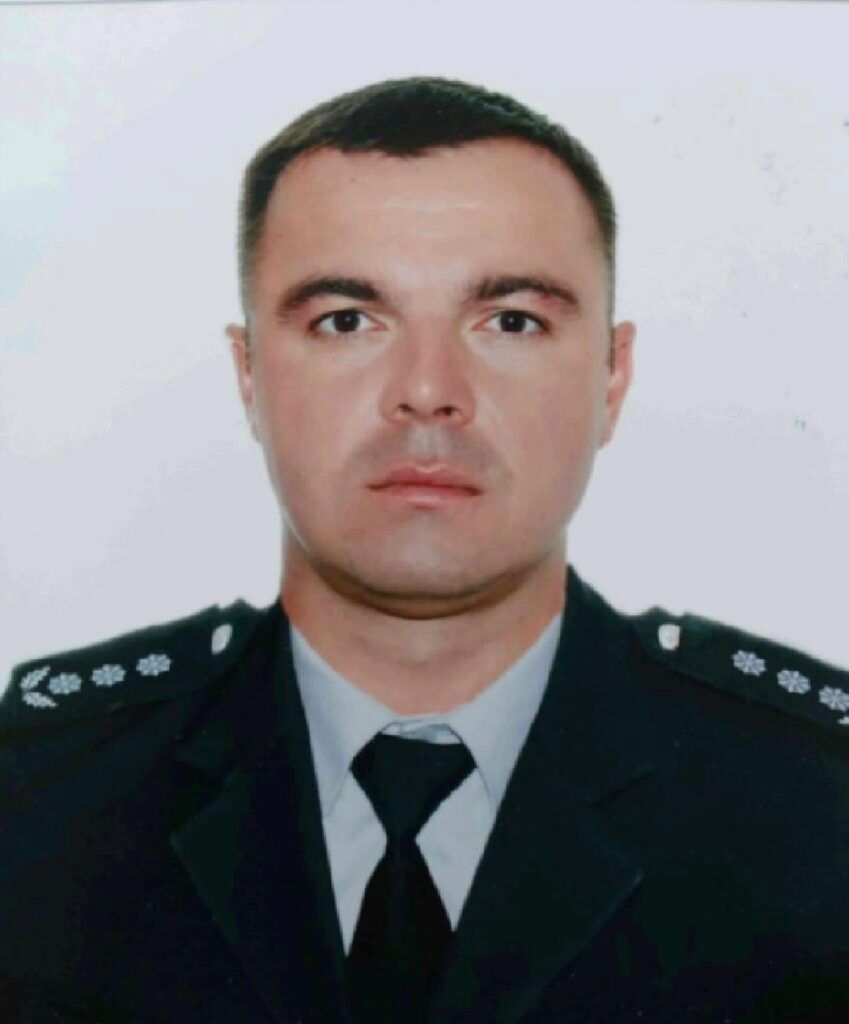 A photo of Yuriy Zaskoka, who was killed by a Russian strike on October 10.
The SSSCIP also lost four employees in Monday's missile strikes who worked with the telecommunications industry and critical infrastructure in the eastern Luhansk and Dnipro regions, which were also heavily attacked by Russia. "Each of you is important, and each loss is painful," said SSSCIP.
Russia fired a total of 84 missiles and launched 24 drone strikes at Ukraine on October 10, damaging 200 sites, including critical infrastructure facilities, residential buildings, schools, cultural institutions, and healthcare facilities. At least 20 people died and 108 were injured as a result of the attack.
Russian missile strikes caused widespread power outages across Ukraine, resulting in internet and mobile communication disruptions. Internet availability in the country was 35% below usual levels early on Monday, according to Cloudflare. 
Russia continued to attack Ukraine on Tuesday, targeting thermal plants and energy facilities. Many Ukrainian cities have been left without electricity.
In Kyiv, local energy companies will be switching off electricity in the city every day for 4 hours while they are restoring the destroyed infrastructure.
Daryna Antoniuk
Daryna Antoniuk is a freelance reporter for Recorded Future News based in Ukraine. She writes about cybersecurity startups, cyberattacks in Eastern Europe and the state of the cyberwar between Ukraine and Russia. She previously was a tech reporter for Forbes Ukraine. Her work has also been published at Sifted, The Kyiv Independent and The Kyiv Post.