The heated debate over cryptocurrency mining in Ukraine
Kyiv, Ukraine—Mining cryptocurrency is a legal gray area in Ukraine—where it might be a means of survival, a crime, a lucrative investment opportunity, and a threat to the very future of the planet all at once.
Ukraine has no laws that regulate this aspect of the industry, leading to a chaotic relationship between local cryptominers and authorities—all trying to build better lives for themselves while being caught in a global economic shift with potentially massive ecological consequences.
The country is one of the fastest adopters of cryptocurrency in the world, according to Chainalysis, a data firm that specializes in researching decentralized finance structures, and has made a concerted effort to attract investment related to the technology. 
However, local law enforcement frequently accuse cryptominers of tax evasion, electricity theft or even of running fictitious companies, Technical Director at Ukrainian cybersecurity firm FS Group Sergiy Yevchuk told The Record.
Often these accusations are groundless, according to Michael Chobanian, founder of Ukraine's first cryptocurrency exchange Kuna. But police officers, making in Ukraine just about $500 a month according to Ukrainian job search website Work.ua, seize expensive equipment and expect kickbacks to return it.
There are cases when miners do breach local law, most often stealing electricity from power plants or bribing their workers to lower the bill. And cryptocurrency is also used by criminals to extort payments from victims of ransomware—software that locks their systems up so they can only be unlocked with a string of code known to the attackers—and launder those funds. 
Without a legal framework in Ukraine and elsewhere, the market may continue to be prone to crime and abuse. However, local backers of the technology warn that trying to regulate risks slowing the industry's growth and scaring away investors. 
Meanwhile, as cryptocurrency has gone mainstream globally by offering those facing economic instability another investment option, its current energy ecosystem is also destructive to the actual ecosystem all humans live in.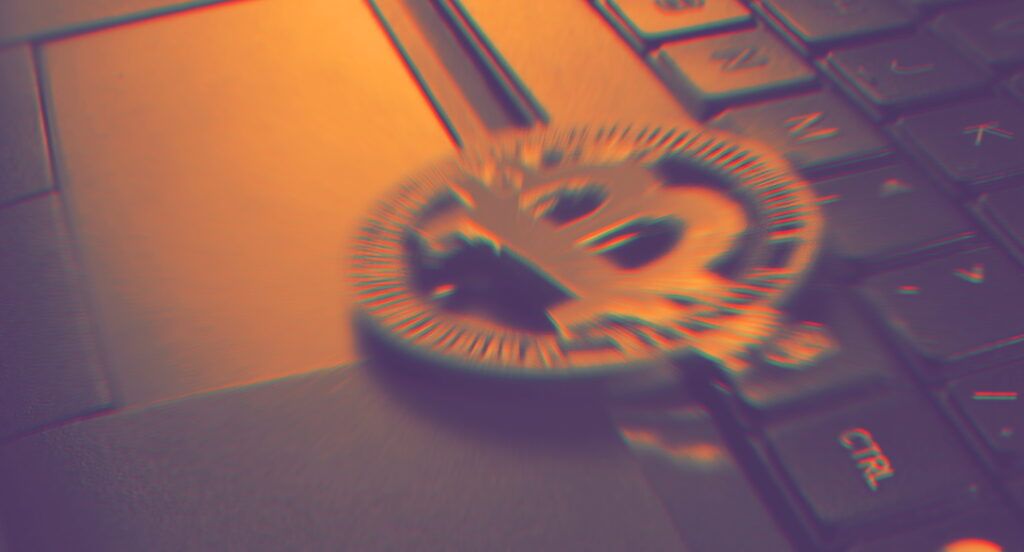 (I
Cryptomining for survival in Ukraine
The theoretical promise of cryptocurrencies was that they would help provide a decentralized financial alternative to current economic systems. This could be especially powerful for those living in areas facing economic uncertainty or where citizens might distrust local governments or banks due to issues like corruption—including Ukraine.
However, maintaining the networks the cryptocurrencies rely on, known as  blockchains, requires "mining"—which involves solving increasingly complex math problems.
In practice, that means cryptominers need powerful hardware, a place for it, and access to a power grid to mine Ethereum or Bitcoin, or any other cryptocurrency. 
In Ukraine, some set everything up at home, earning a few dollars per day. Others, seeking bigger profits, grow to such a scale that they fill entire warehouses with rows of "rigs"—computers and videogame consoles networked together and dedicating their processing power to mining cryptocurrency.
The graphics cards, or GPUs, are the most essential part of the mining rig as their type determines the miner's profits. A rig with powerful GPUs can cost up to $18,000 in Ukraine, according to Yevchuk. It can be delivered straight to the house by one of the local postal operators.
The average salary in Ukraine is about $600 a month, according to the Ukrainian State Statistics Service, so mining equipment is an expensive investment for many. However, cryptocurrency mining is most popular among young tech specialists, who earn about $2,300 a month and are often more willing to take risks.
A 25-year-old tech specialist named Volodymyr, for instance, who asked to only be identified by his first name due to privacy concerns, mines Ethereum at his apartment in Kyiv using seven GPUs produced by Nvidia and AMD.
His GPUs cost nearly $5,000, and brings in about $9 a day, or $270  a month. His farm consumes nearly 700 watt-hours of electricity, and costs him $28  a month. For reference: a fridge uses about 300 watt-hours, a microwave—over 800 watt-hours.
For Volodymyr, cryptomining is an extra source of income that provides added stability and doesn't replace his day job. He has at least 15 friends involved in cryptomining, he said.
Some of them mine coins "just to return the money they paid for the graphics card," he told The Record.
Volodymyr's farm is also too small to attract the attention of law enforcement. 
But Chobanian, one of the leaders in Ukraine's crypto industry, is much more public—and six years ago, the police raided his apartment in Kyiv. 
They were hunting for a mining farm and trying to get access to his e-wallet. "They took everything, only the fridge still stands," he wrote in a Facebook post at the time.
Chobanian says he didn't do anything illegal. According to him, police officers searched his home just because they thought that "if the word 'cryptocurrency' isn't in the laws, then having it is a crime." Ultimately, Chobanian did prove in court that his equipment was seized illegally, and managed to return it.
But it was far from the only raid.
For example, in July 2021 law enforcement agencies searched UAE-based company ММІ Engineering, looking for a crypto farm at the warehouse adjacent to the power plant in Vinnytsia, in the southwest of Ukraine, Vice reported.
Ukraine's Security Service (SBU) accused ММІ Engineering of cryptomining and electricity theft and seized over 5,000 PlayStation 4 consoles and graphics cards. It turned out the company used the hardware to train artificial intelligence for computer games.
Because of the raid, the company lost nearly $1 million, according to Maksym Bojko, a lawyer from Juscutum who represents the company.
It's been seven months, and it hasn't got its equipment back yet, Bojko told the Record.
Skirting the law—or lack of it
To avoid problems with the law, big crypto miners opt to register as entrepreneurs and pay taxes, according to Yevchuk. Then, according to Bojko, they should sign a deal with a local power distributor, who should agree to sell miners electricity at current tariffs—nearly 6 cents for 1 kWh.
According to Bojko, this is an ideal way to run a cryptomining business, but also an expensive one—they need to pay 19.5% in taxes. 
To save money, some miners opt to play dirty. There are two scenarios, according to Chobanian. Some crypto miners partner with state enterprises, like power stations, state railway and even universities; they set up cryptomining farms on the premises of state companies and illegally use their electricity. 
State officials typically take a cut.
For example, in 2019, the deputy head of one of the regional departments of the state railway Volodymyr Gavronsky and his partners set up at the railway's premises an illegal bitcoin farm.
Gavronsky faced three years in prison for stealing electricity, but asked for mercy and ended up paying only a $15,000 fine.
Another scenario is a Ponzi scheme, according to Chobanian. One example is Mining Express, the Ethereum mining company launched in Ukraine by Brazilian citizen Kaze Fuziyama in 2019. 
In the past, Fuziyama was involved in two financial pyramid schemes. Their victims—mostly in Brazil—lost millions of dollars, leading some in the Ukrainian cryptocurrency market to view the Mining Express project with suspicion, including himself, said Chobanian.
In January, law enforcement searched the premises of Mining Express for four days and seized thousands of mining devices, according to local news reports. 
In a post on Facebook, Mining Express' lawyer Sergey Smirnov wrote that the company denied the accusations and would appeal the seizure.
However, cryptocurrencies are also tied to crime on an international scale. Chainalysis recently reported that more than $600 million worth of cryptocurrency movement in 2021 was tied to ransomware payments by victims.
The same report traced $8.6 billion worth of cryptocurrency transactions that year to money laundering.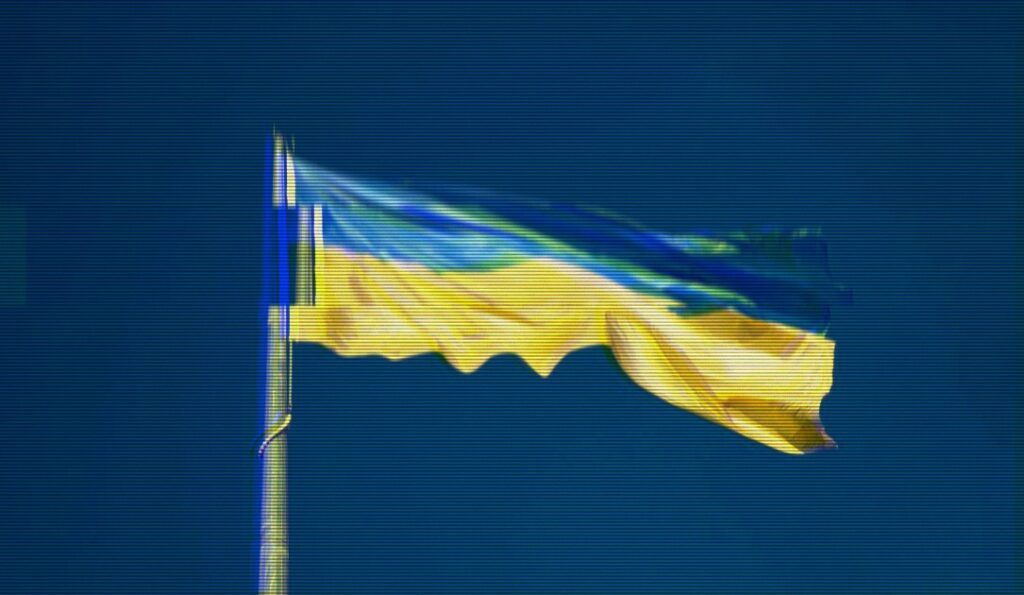 (Image: Yehor Milohrodskyi via Unsplash and The Record)
Oligarchs, lawmakers, and reform
Despite these concerns, many powerful people in Ukraine are betting on cryptocurrency.
Ukrainian billionaire Ihor Kolomoyskyy set up a giant cryptocurrency mining farm on one of his steel plants. Later he was accused of rigging government tenders to buy energy cheap—for less than 4 cents for 1 kWh. 
Kolomoyskyy is the fourth-richest Ukrainian, according to Forbes. He owns assets worth $1.8 billion. With all the equipment working at full capacity, he could earn nearly 80 Bitcoins ($3.3 million) every month, according to Radio Free Europe/Radio Liberty.
Ukrainian lawmakers are also invested in the technology.
In 2017, Ukrainian officials declared around $7 million worth of cryptocurrencies, according to Ukrainian investigative organization Bihus.info. And the numbers have been growing rapidly since then.
Ukrainian lawmaker Yegor Chernev, for instance, says he owns 6 Bitcoins ($253,500), claiming he mined half of them; ​​Anatoliy Urbansky, Ukrainian opposition lawmaker, boasts 4,000 Bitcoins ($169 million).
While some state officials are the real cryptocurrency holders, others could have declared it to avoid taxes or hide the real source of their income, according to Chobanian.
To bring at least some order to this industry, the Ukrainian parliament in September 2021 passed a law to regulate cryptocurrencies, defining the legal status of virtual assets and rules regarding their ownership.
But in October, President Volodymyr Zelensky vetoed the bill and sent it back to parliament for changes.
The law won't really affect cryptocurrency miners, but it would allow crypto businesses to work officially in Ukraine and pay taxes here, according to Bojko. Potentially, they will have fewer problems with authorities.
Some miners and crypto enthusiasts, however, oppose these changes—arguing they don't align with the decentralized nature of cryptocurrencies.
A bet against the planet
Similar debates over the regulation of cryptocurrencies are happening around the world, often with local lawmakers struggling to address the real world financial and energy impacts of the technology's rise.

Usually, miners set up their farms in places where electricity is cheap and rely on fossil fuels—including petrostates where authoritarian regimes rely on keeping energy costs low as a method of popular control. In some areas, including Kazakhstan, this has contributed to social unrest when cryptocurrency mining operations strain the local power grid and cause blackouts. 
Electricity in Ukraine isn't the cheapest, but the country relies heavily on fossil fuels—contributing to climate change and having substantial harmful health effects on people who live there. Ukraine consistently ranks among the top three air polluters in Europe. Every fifth death in Ukraine can be traced to poor air quality, which kills 54,000 people in Ukraine per year, according to Ukrainian nonprofit Ecoaction.
Ukrainian cryptocurrency advocates argue cryptomining in Ukraine is a win-win: According to Chobanian, cryptomining farms are an effective tool for grid balancing—using excess electricity to keep power plants running around the clock. This, in turn, helps decrease emissions caused by the need to ramp up power plants up and down to match the demand, he told The Record.
However, the rush towards cryptocurrency represented by the mining boom in Ukraine is part of a much bigger shift towards global energy use to support these networks.
For example, the U.S. Super Bowl featured many advertisements for cryptocurrency related services. Many celebrities are also promoting Non-Fungible Token (NFT) projects, which also rely on blockchain technology and have similar energy consumption concerns, even as the market for those projects is rampant with scams. 
These and other trends together mean a massive amount of energy is being used to support the cryptocurrency market. 
Globally, mining for Bitcoin—one of the most popular kinds of cryptocurrency—at current rates will consume 125.13 terawatt-hours a year according to the Cambridge Bitcoin Electricity Consumption Index—more than the entire country of Argentina consumes in a year.
And, for now at least, there's no sign of cryptocurrency mining cooling down in Ukraine.
Daryna Antoniuk
Daryna Antoniuk is a freelance reporter for Recorded Future News based in Ukraine. She writes about cybersecurity startups, cyberattacks in Eastern Europe and the state of the cyberwar between Ukraine and Russia. She previously was a tech reporter for Forbes Ukraine. Her work has also been published at Sifted, The Kyiv Independent and The Kyiv Post.