Ransomware tracker: the latest figures [March 2023]
* Note: this Ransomware Tracker is updated on the 10th day of each month to stay current *
Reported ransomware attacks targeting healthcare organizations dropped to a low in February, despite an uptick in overall attacks that ransomware gangs posted on their extortion sites.
There were six healthcare providers attacked by ransomware throughout February — the lowest monthly count since at least January 2020, according to data collected by Recorded Future.
By comparison, the number of victims in February 2022 was 17, while there were 25 healthcare organizations impacted by ransomware in February 2021.
Other sectors didn't fare as well. There were 11 attacks on state and local governments in February, compared to just three the previous month. Overall, ransomware groups posted information on 204 victims to their extortion sites throughout the month, up from 163 in January.
"There are just a lot more active groups right now than there have been all year," said Allan Liska, a ransomware expert at Recorded Future who is involved in collecting data on these attacks from extortion sites, government agencies, news reports, hacking forums, and other sources. "Lots of groups vying for victims and trying to cash in as soon as possible."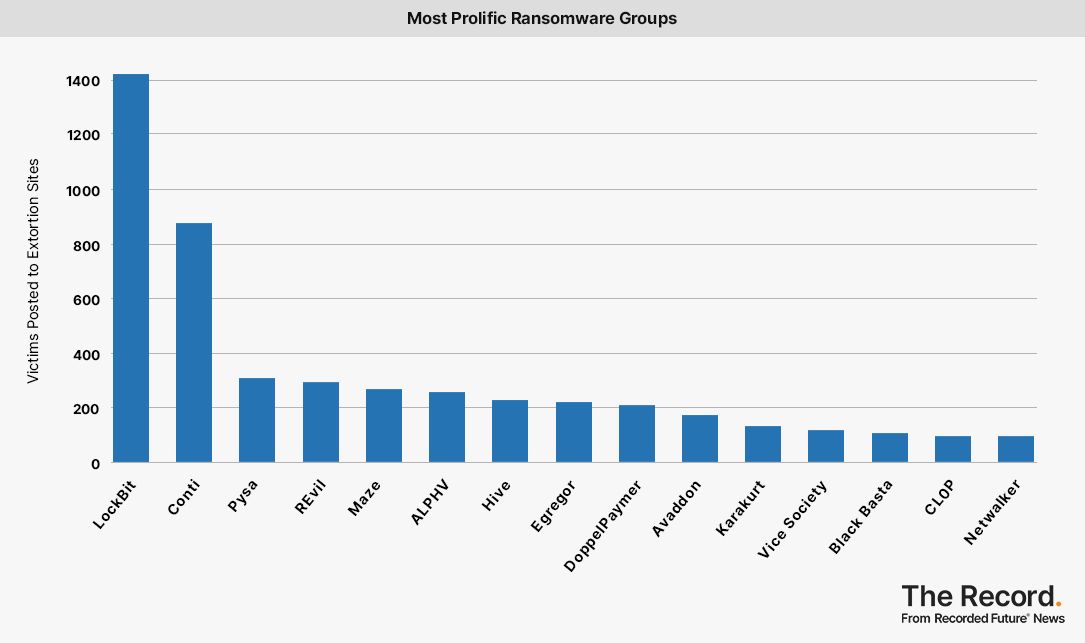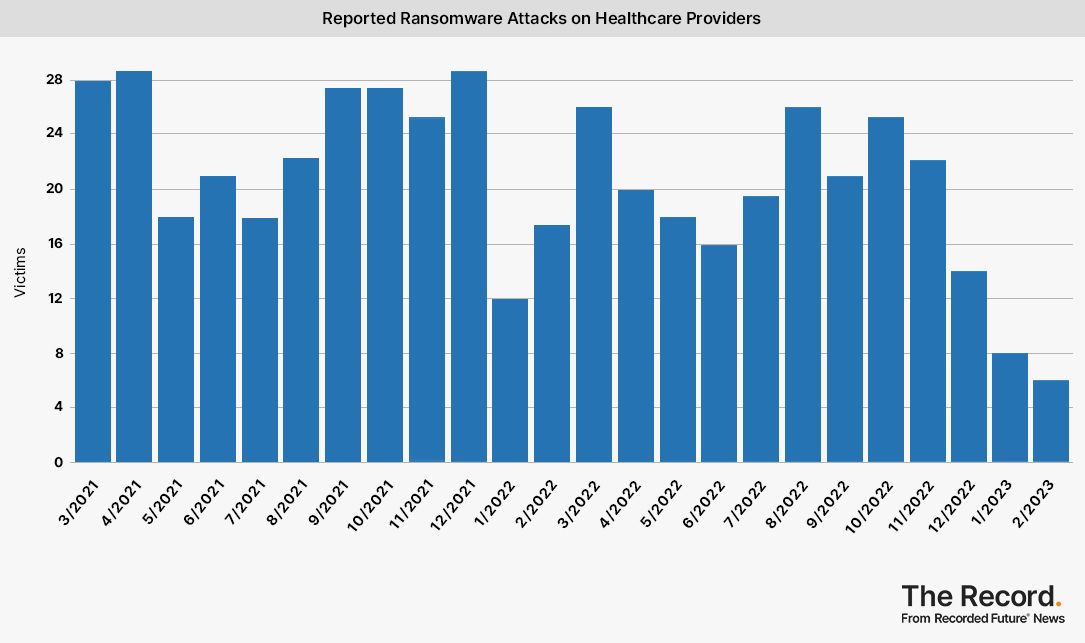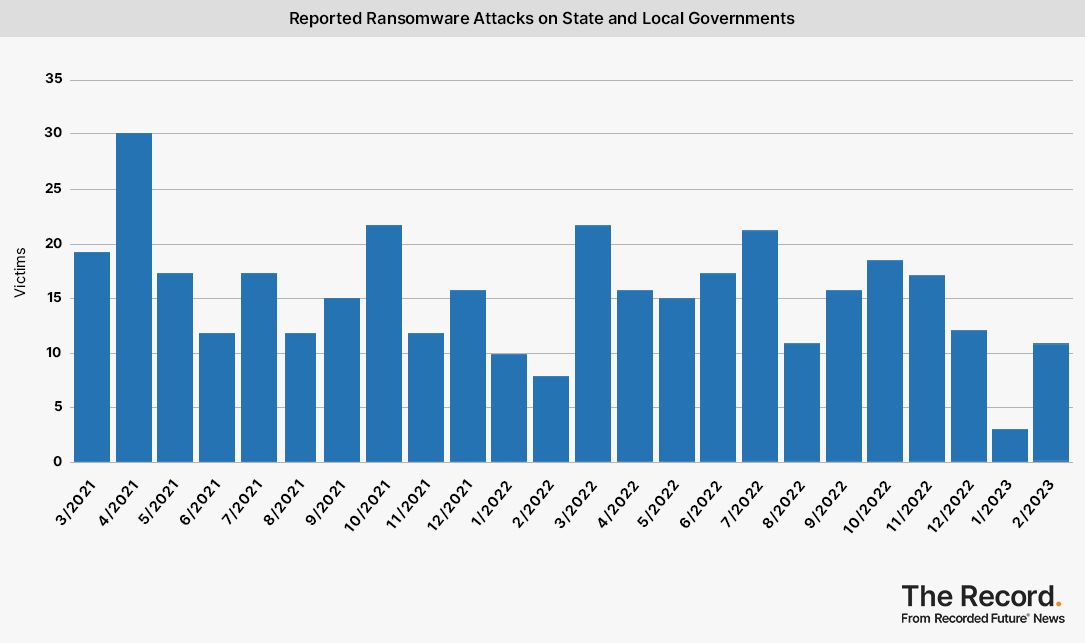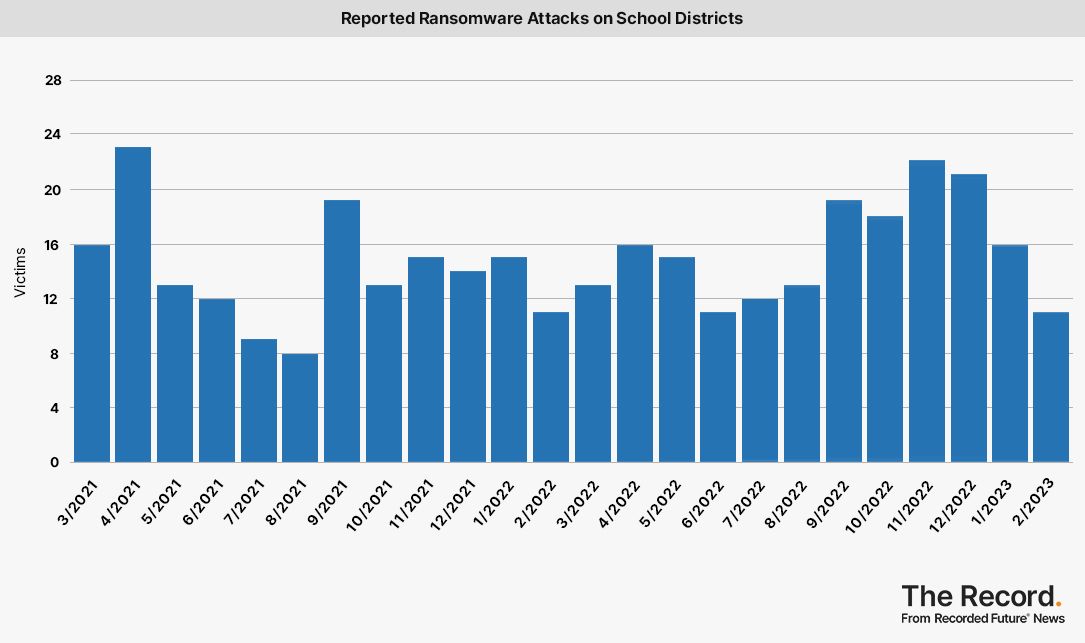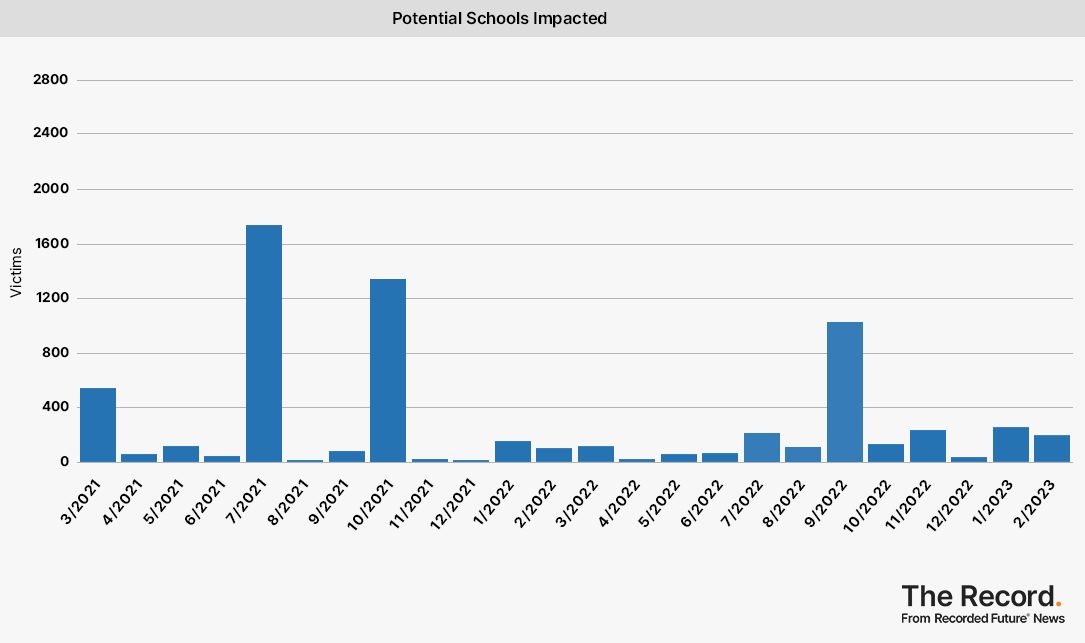 Graphs from this ongoing project can be shared and reproduced with proper attribution.
Adam Janofsky
Adam Janofsky is the founding editor-in-chief of The Record by Recorded Future. He previously was the cybersecurity and privacy reporter for Protocol, and prior to that covered cybersecurity, AI, and other emerging technology for The Wall Street Journal.