Ransomware attack disrupts a range of services in a New Jersey county
A county in New Jersey is still dealing with the aftermath of a ransomware attack that began on Tuesday, highlighting the disruptions that cyberattacks can wreak on local governments. 
Officials in Somerset County — which has a population of about 350,000 and is just north of Princeton University — announced on Tuesday that its email system was down.
The county had to create temporary Gmail accounts so that residents can contact "critical departments such as the County Commissioners, Health, Emergency Operations, the County Clerk, Sheriff, and Surrogate."
County officials urged anyone coming to county offices to call ahead to confirm that services were available. 
The county was forced to cancel a Board of Commissioners meeting but County Administrator Colleen Mahr said the county is still able to perform most functions. 
"That said, we have activated our Emergency Operations Center and our Continuity of Operations of Government Plan," Mahr said. "It is our assumption that this situation will remain in effect at least for the rest of the week."
Emergency 9-1-1-communications were unaffected by the attack and are currently fully functional, Mahr added. 
The county later released an update saying the County Clerk's office was unable to provide most services that require internet access. This includes gaining access to land records, vital statistics, probate records and title searchers before 1977.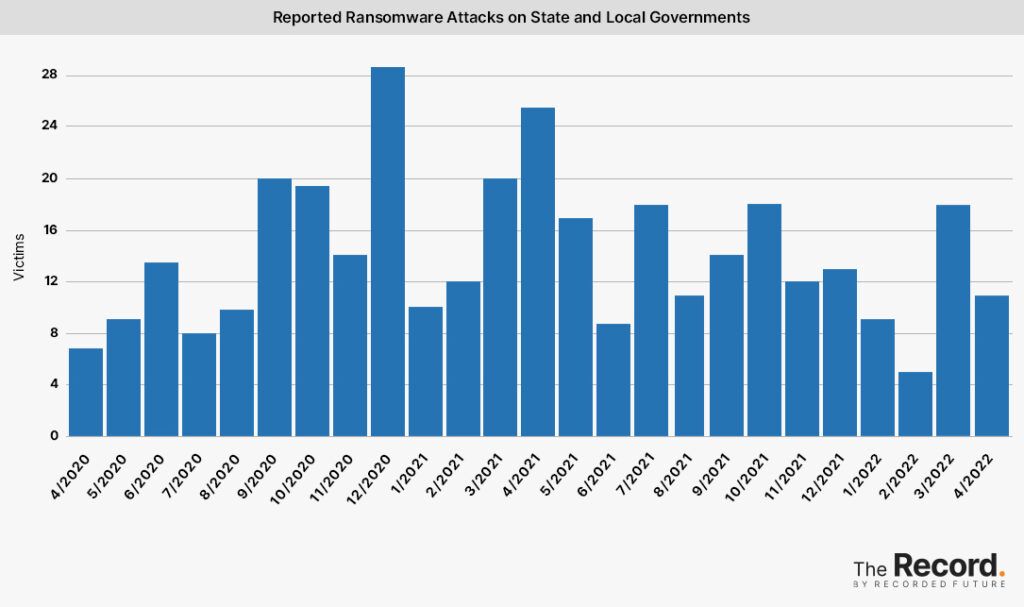 Officials urged those requesting mail-in ballot replacements to call the county office. New Jersey is in the process of holding primary elections and the deadline to apply for mail-in ballots is May 31. County officials reiterated that election systems were unaffected by the ransomware attack. 
On Wednesday, the county said it is continuing to keep network-linked computers turned off, meaning any emails to officials would not be received or responded to. 
"We are working hard to ensure vital services the public depends on continue to be delivered, such as recycling, road maintenance, and transportation for seniors," Mahr said, adding that their IT department is "working around the clock to evaluate our situation, prevent further damage, and ultimately recover."
The attack makes Somerset County the 17th in the U.S. officially hit with ransomware in 2021, according to cybersecurity firm Emsisoft, which tracks the number of attacks each year.  
Get more insights with the
Recorded Future
Intelligence Cloud.
Learn more.
Jonathan Greig
Jonathan Greig is a Breaking News Reporter at Recorded Future News. Jonathan has worked across the globe as a journalist since 2014. Before moving back to New York City, he worked for news outlets in South Africa, Jordan and Cambodia. He previously covered cybersecurity at ZDNet and TechRepublic.