Pro-Ukraine hackers claim to take down Russian internet provider
Pro-Ukrainian hacktivists have hit a Russian internet and telecommunications company used mostly by banks and online stores with a "massive" cyberattack.
Infotel released a statement on its website on Thursday, confirming that the cyber operation had hit its target.
"We inform you that as a result of a massive hacker attack on the Infotel network, part of the network equipment was damaged," the company said. "Restoration work is currently underway. Additional deadlines for completing the work will be announced." As of the time of writing, some of the services listed on its website are still unavailable.
A group of pro-Ukrainian hacktivists calling themselves the Cyber Anarchy Squad claimed responsibility for the attack.
"We have completely destroyed their infrastructure. There is nothing left alive. Let them try to restore it now, but their chances are as slim as finding an easy life in Russia," the hackers wrote on their Telegram channel.
The Moscow-based company provides services to Russia's Central Bank and connects it to local banks, financial companies, and online stores. The attack may cause issues for Russian businesses in accessing banking systems and making payments, hackers said.
Aside from disrupting Infotel services, the hackers claim to have accessed certain intelligence, including a list of customers and their email correspondences.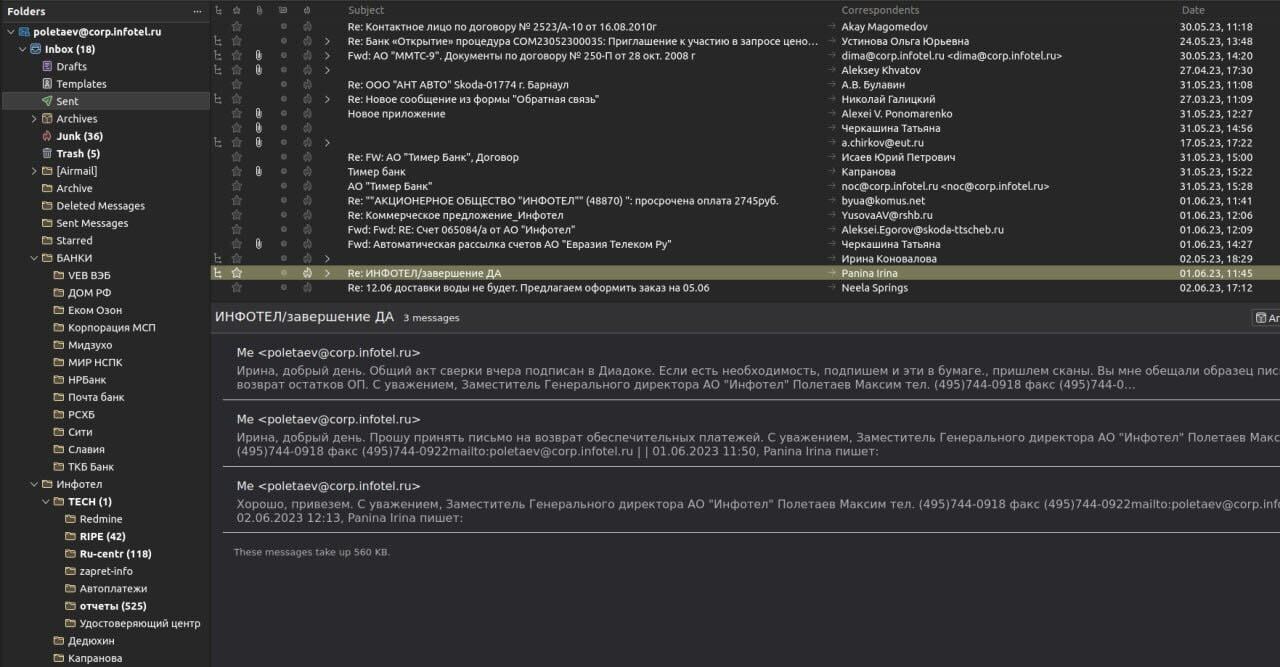 A screenshot of purportedly leaked correspondence between Infotel and its clients.
The Infotel attack stands out from the many small-scale campaigns launched by Ukrainian hackers due to the apparent damages inflicted on both the company's operations and its clients.
The ongoing war between Ukraine and Russia has seen a cyber tit-for-tat, with the most common types of cyberattacks involving distributed denial-of-service, defacements, and data leaks — none of which require as much skill as more destructive operations.
Alongside the Infotel hack, pro-Ukrainian hacktivists also directed their efforts toward other Russian websites, such as online stores and financial organizations. On certain websites, they displayed a photo of a Ukrainian soldier along with a prayer for a successful Ukrainian counteroffensive.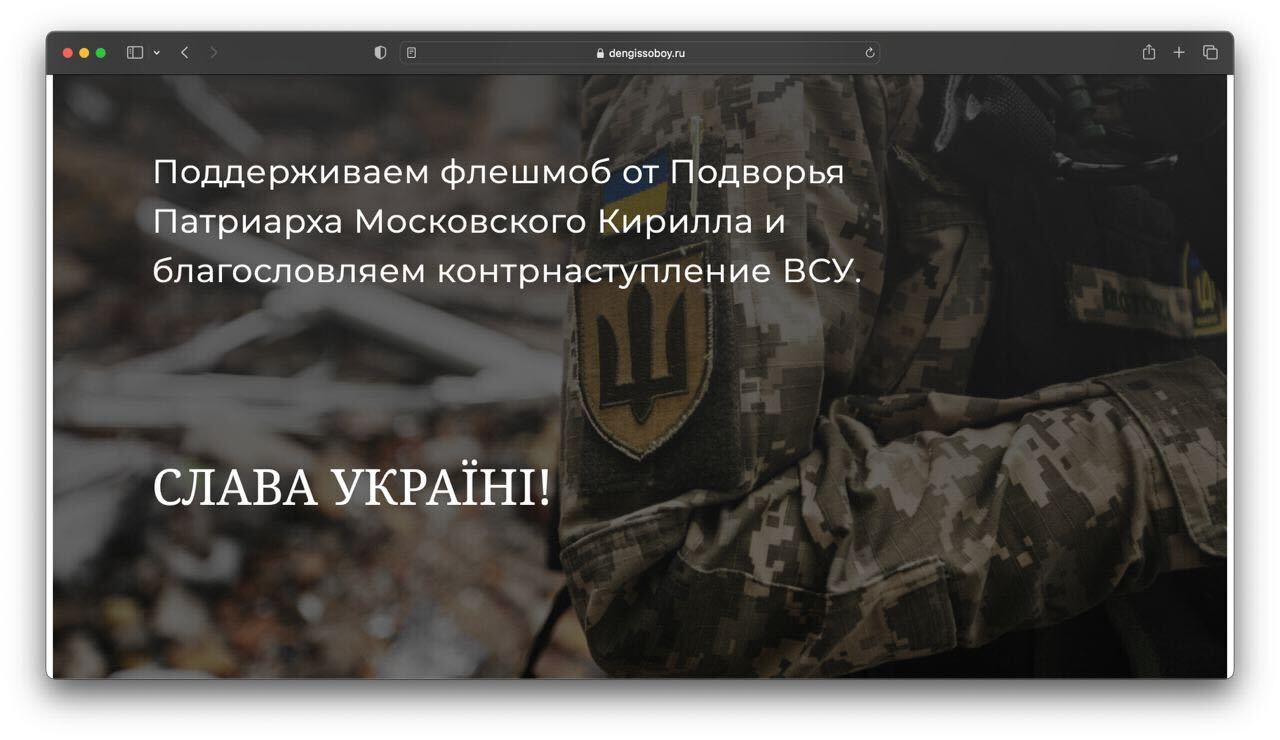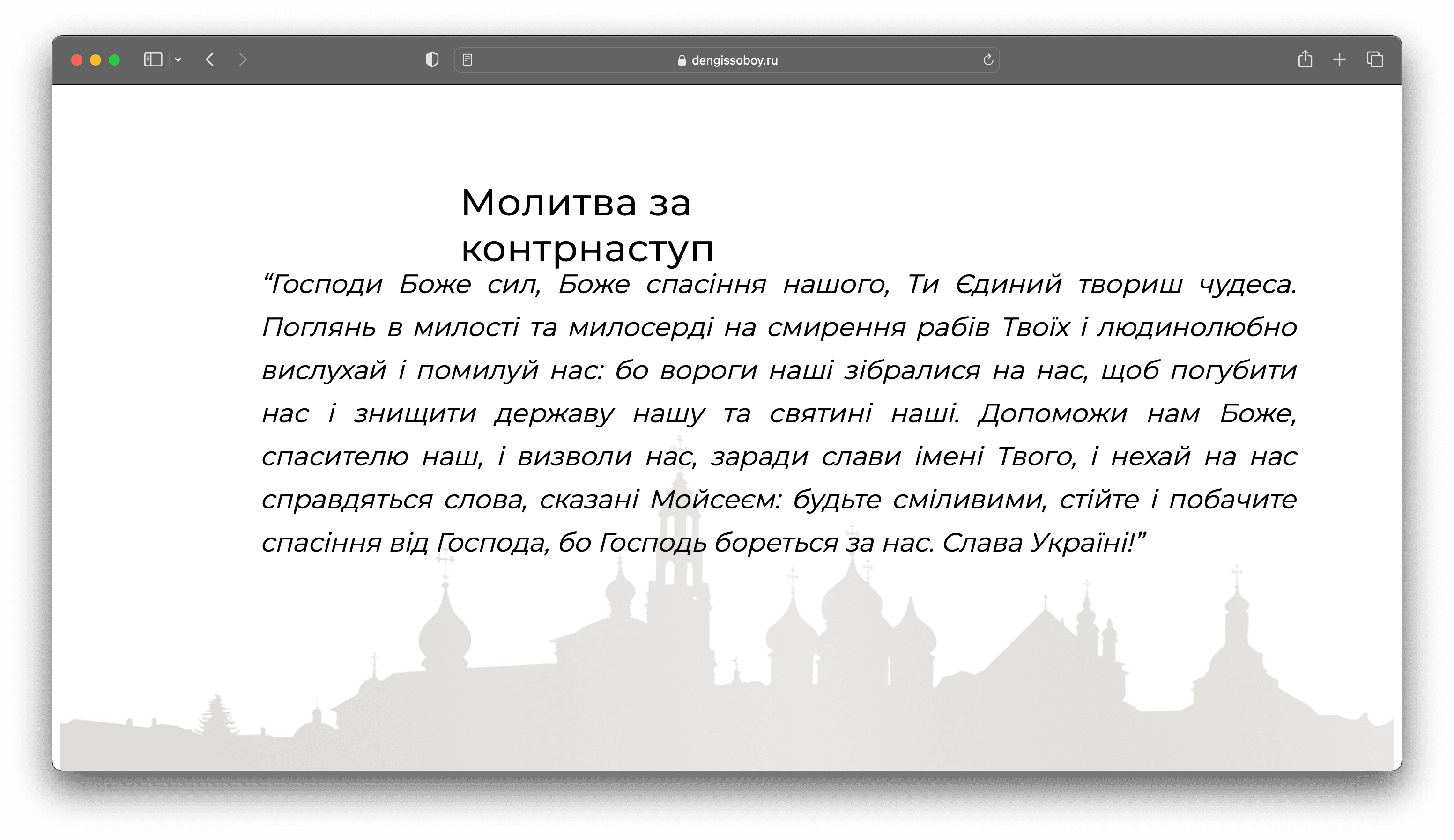 One of the hacked websites displays a Ukrainian soldier on its main page along with text expressing wishes for a successful counteroffensive by the Ukrainian Armed Forces.
In May, the Russian cybersecurity company Qrator Labs reported that the volume of DDoS attacks on Russian websites increased by more than 50% — to almost 385,000 — in the first quarter of this year compared to the same period last year.
At the beginning of the war, most Ukrainian attacks were directed at Moscow and other urban centers, but now their geography has become more "diverse," the company said.
While the number of attacks is on the rise, the overall effectiveness has diminished. "Hackers have shifted their tactics towards launching massive attacks, banking on the belief that among the tens of thousands of attempts, some will eventually succeed," Qrator Labs said.
Get more insights with the
Recorded Future
Intelligence Cloud.
Learn more.
Daryna Antoniuk
Daryna Antoniuk is a freelance reporter for Recorded Future News based in Ukraine. She writes about cybersecurity startups, cyberattacks in Eastern Europe and the state of the cyberwar between Ukraine and Russia. She previously was a tech reporter for Forbes Ukraine. Her work has also been published at Sifted, The Kyiv Independent and The Kyiv Post.