NSA deputy plans to step down, creating possible leadership openings
The longtime No. 2 at the National Security Agency will retire soon, a move that could trigger a domino effect of leadership changes at the world's most powerful electronic spying agency and U.S. Cyber Command.
George Barnes, who has been the NSA's deputy director since 2017, is expected to step down by the end of the year, if not as soon as this summer, according to three people familiar with his intentions. A successor has not been named yet and it is unclear when the agency will publicly announce his replacement.
Barnes, a 35-year NSA veteran, has held several leadership roles, including as the head of the Workforce Support Activities Directorate, before being appointed the organization's top civilian leader.
The deputy director post is unusually powerful — not only because the NSA is the country's largest intelligence-gathering organization — but also due to the "dual-hat" arrangement that stipulates the agency and U.S. Cyber Command are led by the same four-star general.
Since the responsibilities of helming both entities are so great, the NSA deputy chief is responsible for overseeing much of the agency's day-to-day operations and acts as a filter to provide only the most critical information to its leader — in this instance Army Gen. Paul Nakasone.
The role is so linked with the top slot that when one is vacated or appointed, the other is often only a few months behind. For example, Barnes became deputy in mid-2017; then-Cyber Command and NSA chief Navy Adm. Mike Rogers announced his retirement in January 2018.
The Record reported last year that Nakasone had been asked by the Biden administration to stay on for at least one more year. With Barnes set to depart, it is likely that the four-star general will soon follow, giving NSA and Cyber Command a new leader ahead of the 2024 presidential election.
Barnes initially tried to retire a few years ago but was talked out of it by Nakasone, citing his deep institutional knowledge.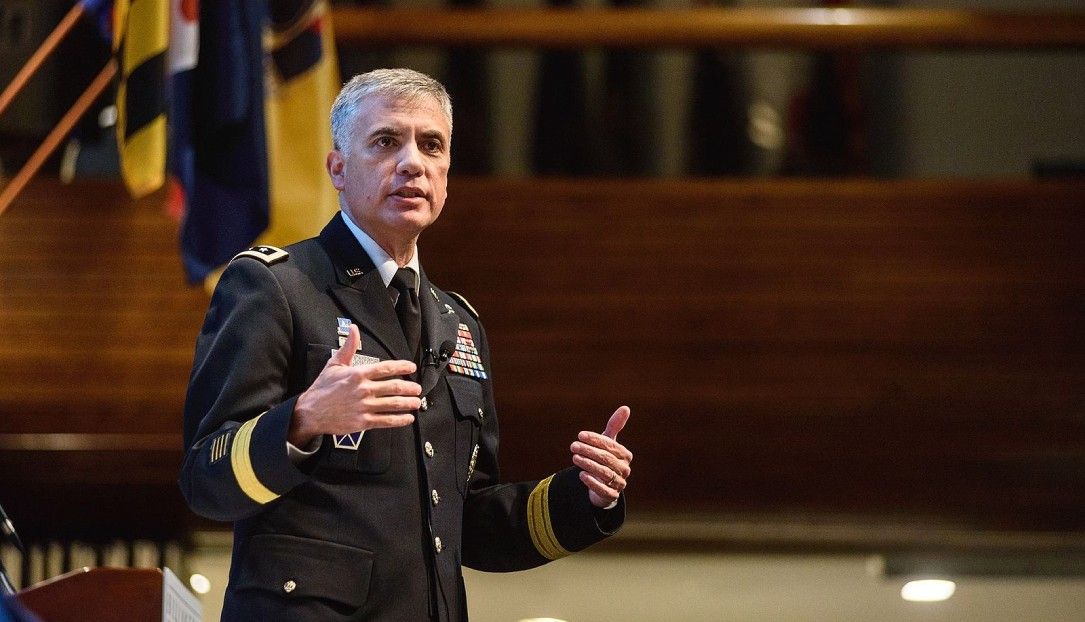 The deputy director role acts as a filter for the agency's leader, Army Gen. Paul Nakasone.
Nakasone's replacement?
Were Nakasone to leave his post, Air Force Lt. Gen. Timothy Haugh is widely viewed as the most likely successor.
Haugh is currently deputy chief of Cyber Command and most recently led the Sixteenth Air Force (Air Forces Cyber). Before that he served in several key positions within the command's leadership, including chief of the Cyber National Mission Force, where he acted as a co-lead of a joint election security task force with the NSA that worked to protect the 2018 midterms from foreign hackers.
In another sign Haugh might get the nod, Joint Chiefs of Staff Chairman Army Gen. Mark Milley announced a key personnel change in February, appointing Air Force Chief Master Sgt. Kenneth M. Bruce, Jr. as Cyber Command's senior enlisted leader. Bruce worked alongside Haugh at the Air Force's cyber branch.
Barnes' successors
There are a few names with the right wealth of experience to replace Barnes, who is widely respected within the intelligence community for his well-thought-out decisions and ability to smooth over disputes inside and outside of the agency.
Rob Joyce, director of NSA's Cybersecurity Directorate, has a long history of leadership roles. Before becoming the second-ever leader of the organization — established to help the agency regain its "white hat" hacker mantle by providing timely and relevant information about vulnerabilities with the private sector — he was the NSA's special U.S. liaison officer in London.
Prior to that, Joyce served as President Donald Trump's cybersecurity coordinator. He previously served as the leader of the elite NSA hacking unit known as Tailored Access Operations and was the deputy director of the agency's former Information Assurance Directorate, which focused on digital defenses but was folded into another entity in a 2016 reshuffle.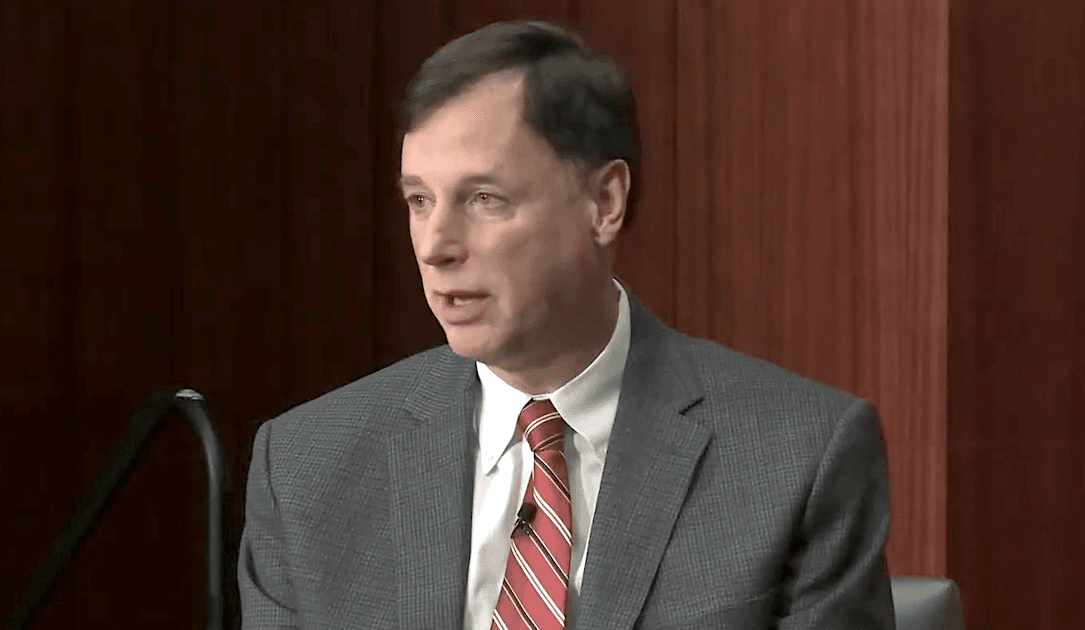 Rob Joyce, director of NSA's Cybersecurity Directorate, would be one of several potential candidates for the deputy director role.
Last week Joyce, who joined the agency right out of college 34 years ago, joked that he is a "lifer."
"That's not unusual for NSA. The mission is spectacular," he said during an event at the Center for Strategic and International Studies in Washington. "The ability to just work with really smart people and work on hard, meaningful problems keeps people there."
Another contender for second-in-command is Anne Neuberger, the deputy national security adviser for cyber and emerging technology. Like Joyce, she has similarly held a number of top positions at NSA, including as the inaugural chief of the Cyber Directorate.
She co-led the joint election team with Haugh to defend the 2018 midterms and served as assistant deputy director of NSA's Operations Directorate, overseeing foreign intelligence and digital efforts. Neuberger was also the agency's first chief risk officer, head of its Commercial Solutions Center and director of its Enduring Security Framework program.
While a White House position might appear to be a loftier perch, the deputy position possesses more influence within the clandestine community and reach throughout the entire federal government because of the NSA's signals intelligence mission.
It is unclear where Neuberger stands within the Biden administration after a recent report of turf battles among White House cyber offices. Chris Inglis, another longtime NSA veteran, quit as national cyber director before the administration released the first-of-its-kind national cybersecurity strategy.
Another possible successor is Greg Smithberger, the agency's chief information officer and head of its Technology Directorate. Before that he was the assistant deputy chief of the Signals Intelligence Directorate, as well as other positions, and took assignments within the Office of the Director of National Intelligence and U.S. Central Command.
Catherine Aucella, the NSA's executive director, is another potential replacement. She also began her career at the agency and has served in a host of top posts "including tours as a senior leader within NSA's offices of counterterrorism, compliance, capabilities, and workforce support," according to her biography.
An NSA spokesperson declined to discuss the potential departures or their replacements, saying the agency "does not comment on personnel matters."
Get more insights with the
Recorded Future
Intelligence Cloud.
Learn more.
Martin Matishak
Martin Matishak is the senior cybersecurity reporter for The Record. Prior to joining Recorded Future News in 2021, he spent more than five years at Politico, where he covered digital and national security developments across Capitol Hill, the Pentagon and the U.S. intelligence community. He previously was a reporter at The Hill, National Journal Group and Inside Washington Publishers.