New GriftHorse malware has infected more than 10 million Android phones
Security researchers have found a massive malware operation that has infected more than 10 million Android smartphones across more than 70 countries since at least November 2020 and is making millions of dollars for its operators on a monthly basis.
Discovered by mobile security firm Zimperium, the new GriftHorse malware has been distributed via benign-looking apps uploaded on the official Google Play Store and on third-party Android app stores.
Malware subscribes users to premium SMS services
If users install any of these malicious apps, GriftHorse starts peppering users with popups and notifications that offer various prizes and special offers.
Users who tap on these notifications are redirected to an online page where they are asked to confirm their phone number in order to access the offer. But, in reality, users are subscribing themselves to premium SMS services that charge over €30 ($35) per month, money that are later redirected into the GriftHorse operators' pockets.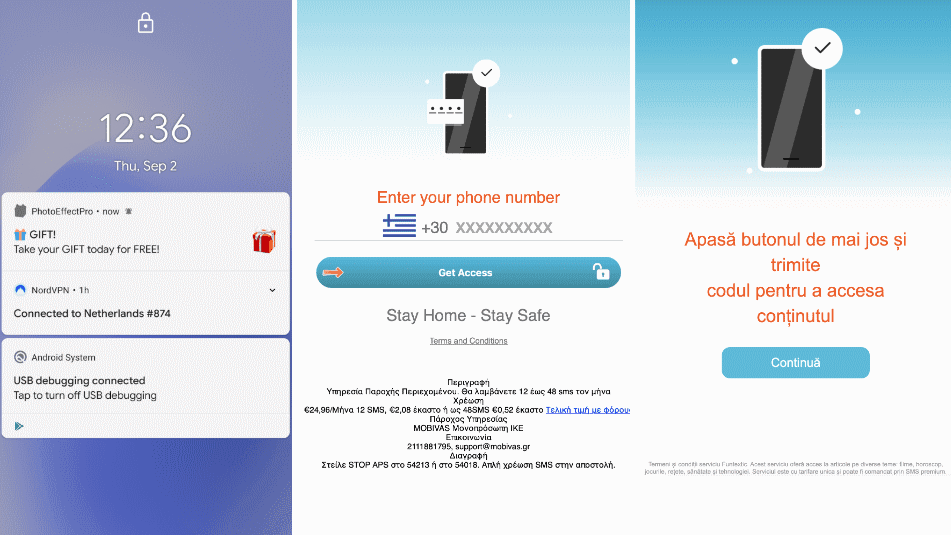 Zimperium researchers Aazim Yaswant & Nipun Gupta, who have been tracking the GriftHorse malware for months, described it as "one of the most widespread campaigns the zLabs threat research team has witnessed in 2021."
But the two Zimperium researchers said that besides numbers, the GriftHorse coders also invested in their malware's code quality, using a wide spectrum of websites, malicious apps, and developer personas to infect users and avoid detection for as much as possible.
"The level of sophistication, use of novel techniques, and determination displayed by the threat actors allowed them to stay undetected for several months," Yaswant and Gupta explained.
"In addition to a large number of applications, the distribution of the applications was extremely well-planned, spreading their apps across multiple, varied categories, widening the range of potential victims,"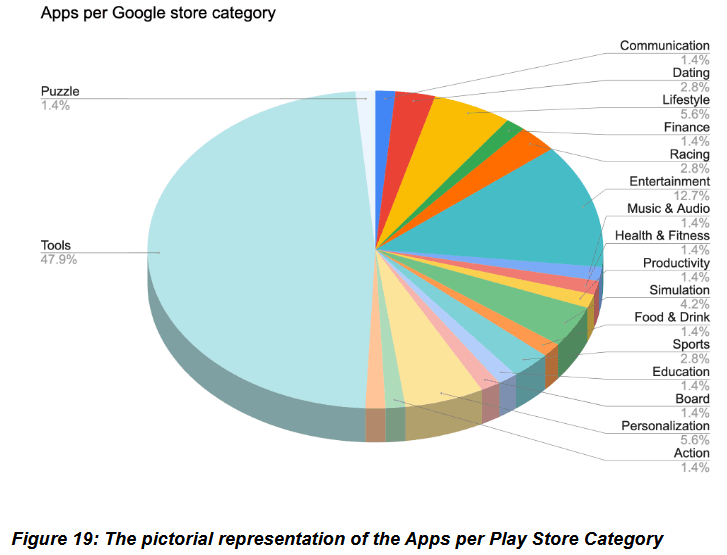 GriftHorse is making millions in monthly profits
Based on what they've seen until now, the researchers estimated that the GriftHorse gang is currently making between €1.2 million and €3.5 million per month from their scheme ($1.5 million to $4 million per month).
The campaign has been actively under development for several months, starting from November 2020, and the last updated time dates back to April 2021. This means one of their first victims, if they have not shut off the scam, has lost more than €200 at the time of writing. The cumulative loss of the victims adds up to a massive profit for the cybercriminal group.

Aazim Yaswant & Nipun Gupta
Zimperium, which is a member of the App Defense Alliance, said it contacted Google about all the GriftHorse infected apps, which have now been removed from the Play Store.
A list of more than 200 GrifThorse infected apps Zimperium researchers spotted in the wild is available on the company's research blog.
Catalin Cimpanu
Catalin Cimpanu is a cybersecurity reporter for The Record. He previously worked at ZDNet and Bleeping Computer, where he became a well-known name in the industry for his constant scoops on new vulnerabilities, cyberattacks, and law enforcement actions against hackers.