Netflix is testing a way to secure accounts from hidden hackers
Netflix is currently testing a security feature that will block users who don't live in the same home as the account owner from accessing a shared account, a spokesperson told The Record today.
According to screenshots shared online today, some users who were sharing accounts with family but not living in the same home were prompted to register their own accounts.
Some users, instead of paying for their own Netflix accounts, prefer to buy access to hacked accounts from cybercriminals via hacking forums or other online portals.
The video streaming platform hopes that, if successful, the new feature will prevent unauthorized users who bought access to hacked accounts from piggybacking on other users' profiles.
"This test is designed to help ensure that people using Netflix accounts are authorized to do so," Netflix told The Record today.
Netflix's account sharing feature has been a boon for hackers for years
According to data from Recorded Future's threat intelligence platform, there are at least 334 threat actors currently selling access to hacked Netflix accounts or Netflix account hacking tools.
Prices for accounts vary from $5 to $20, and the price for a config file to automate the brute-forcing of Netflix accounts ranges from $20 to $50.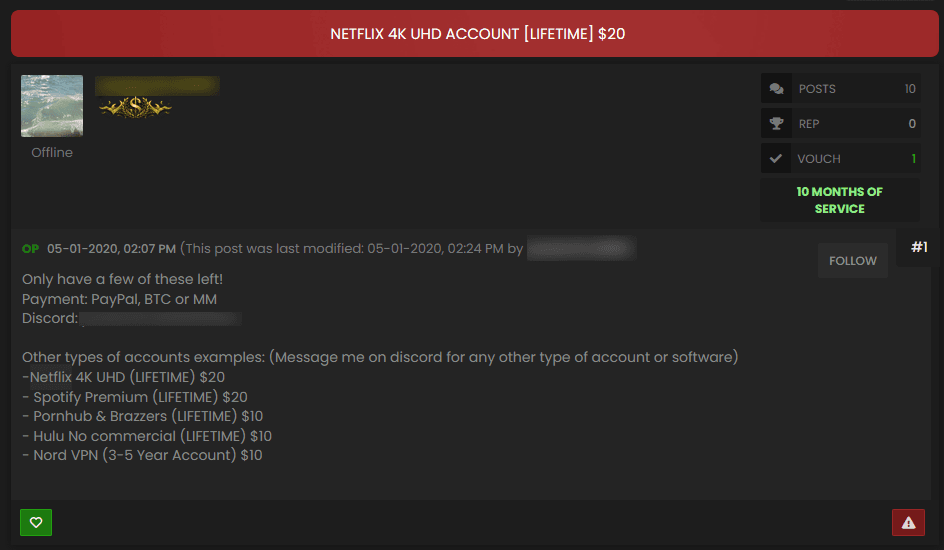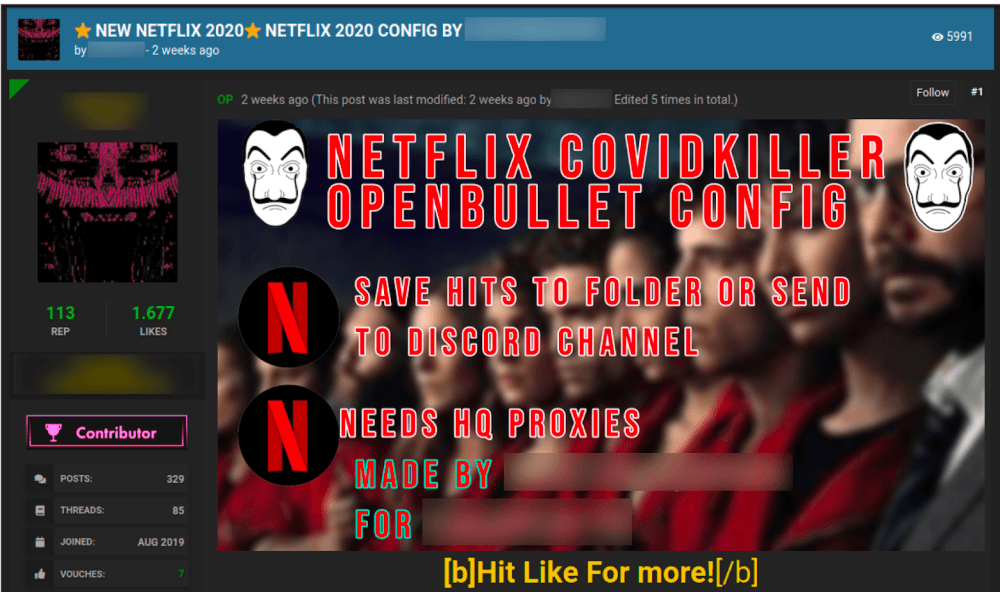 However, in online discussions today on Reddit and HackerNews, many users weren't on board with Netflix's new test, despite its obvious security benefits.
Many users said they were using the account sharing feature with distant family members on purpose, members that were blocked today from accessing their accounts without going through a cumbersom two-step verification process.
Catalin Cimpanu
Catalin Cimpanu is a cybersecurity reporter for The Record. He previously worked at ZDNet and Bleeping Computer, where he became a well-known name in the industry for his constant scoops on new vulnerabilities, cyberattacks, and law enforcement actions against hackers.