Harvard Researchers Say These Countries Have the Greatest Cybersecurity Skills
When it comes to cybersecurity, countries like North Korea, Iran, and Israel garner plenty of headlines.
But according to a study released this month from a Harvard University research center, the United States reigns supreme in terms of cyber capabilities, followed by China, the United Kingdom, and Russia. Several countries not typically associated with cybersecurity — such as the Netherlands, Canada, Japan, and France — also made the top ten.
The study, which was conducted by researchers at the Belfer Center for Science and International Affairs, a unit of the Harvard Kennedy School of Government, measured 30 countries' cyber capabilities along seven lines, including surveilling and monitoring domestic groups, destroying or disabling an adversary's infrastructure, and collecting foreign intelligence for national security.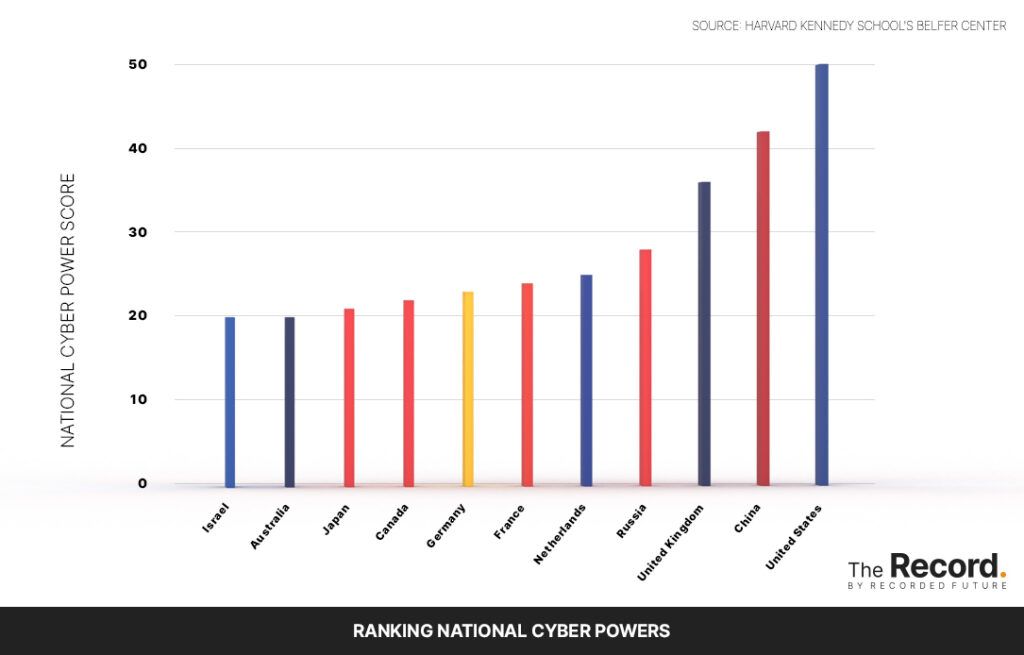 The U.S., which had a score that was at least twice as high as those of all but three countries, led the way in four of the seven categories: destroying or disabling an adversary's infrastructure, foreign intelligence collection, defining international cyber norms, and controlling the information environment. China, meanwhile, was first in surveillance of domestic groups, strength of cyber defenses, and enhancing domestic industry growth.
Iran, which ranked seventh from the bottom of all countries studied, scored high in offensive capabilities but was dragged down by some of the lowest scores in the surveillance, defense, and norms categories. North Korea ranked middle-of-the-pack on most metrics.
"Many would instinctively describe North Korea as presenting a high cyber threat to the U.S. and would therefore determine it has high levels of overall cyber power. But closer inspection of the various facets of cyber power show the DPRK to be a weak actor in many key areas," said Eric Rosenbach, co-director of the Belfer Center and former chief of staff and assistant secretary for the U.S. Department of Defense.
Researchers acknowledged that there is no absolute way to quantify cybersecurity power, and other methodologies could come up with a notably different list. They added that some countries, such as North Korea, have little public information available on their cyber capabilities, which could unfairly weigh down their scores.
Countries like Israel, which rounded out the top 10, might intentionally hide their true capabilities when it comes to cyber capabilities.
"Countries may also deliberately shield their intent and capabilities from public knowledge for strategic reasons. We recognize that countries' deliberately choosing to be opaque will be vastly under-ranked in the index," researchers wrote. "We suspect that Israel falls into this category."
Adam Janofsky
Adam Janofsky is the founding editor-in-chief of The Record by Recorded Future. He previously was the cybersecurity and privacy reporter for Protocol, and prior to that covered cybersecurity, AI, and other emerging technology for The Wall Street Journal.