French authorities seize their third dark web marketplace
French authorities have dismantled their third dark web marketplace over the last four years after they seized control of "Le Monde Parallèle" (The Parallel World) last week.
Active since early 2020, the site was taken down in an operation coordinated by the French National Directorate of Intelligence and Customs Investigations.
"The two site administrators were arrested and LMP's activities were disrupted," officials said in a press release last week. 
LMP, as it was most commonly known, operated as both a discussion forum and marketplace for French-speaking criminal groups.
According to French investigators, threat actors used the site to sell carding data, narcotics, forged documents, and weapons.
In addition, the site also operated as a support forum and training ground for new criminal groups, allowing individuals to find partners for various criminal endeavors across France and Europe.
The site rose to prominence last year after French authorities seized two other dark web marketplaces aimed at French-speaking users—Black Hand in 2018 and the French Deep Web Market in 2019.
The two takedowns opened the door for LMP's growth, and the site had thousands of users before being shut down. Currently, the site's domain is showing a classic police seizure banner.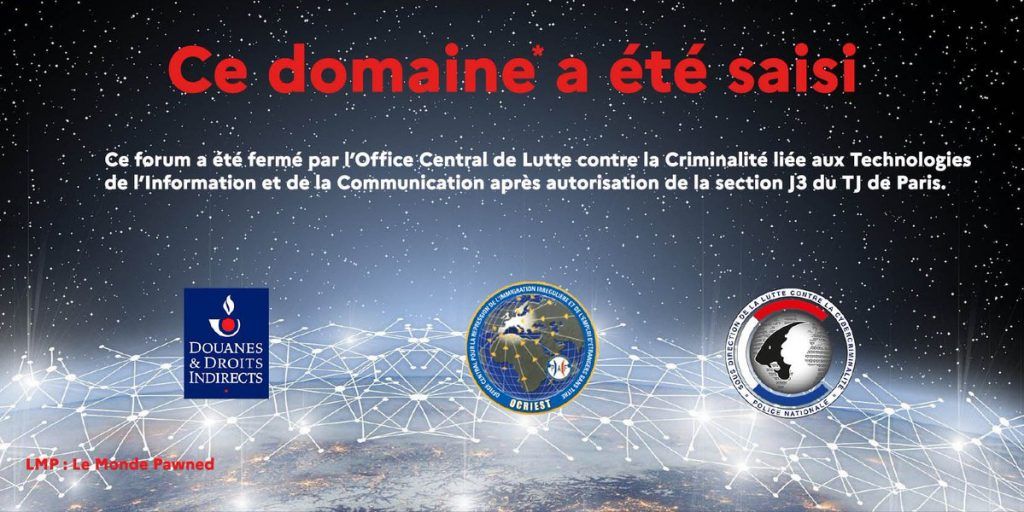 Just like in all previous dark web marketplace takedowns, French authorities are expected to comb through the seized data and bring additional charges against the site's users.
Catalin Cimpanu
Catalin Cimpanu is a cybersecurity reporter for The Record. He previously worked at ZDNet and Bleeping Computer, where he became a well-known name in the industry for his constant scoops on new vulnerabilities, cyberattacks, and law enforcement actions against hackers.