Facebook and Gucci file joint lawsuit against persistent counterfeiter
Social media giant Facebook and Italian fashion brand Gucci have filed a joint lawsuit today in a California court against a Russian national for abusing the Facebook and Instagram sites in a years-long campaign to promote and sell counterfeit products for more than a dozen of high-end fashion brands.
Facebook said that Moscow-based Natalia Kokhtenko repeatedly skirted account bans to register new profiles to advertise online stores dedicated to selling counterfeit products.
According to court documents obtained by The Record, Facebook said Kokhtenko used multiple aliases and online monikers to post pictures of counterfeit products for Gucci and other brands that would often lead interested buyers to online stores located at brends-msk.ru, luxprimer.ru, and agentromanova.ru.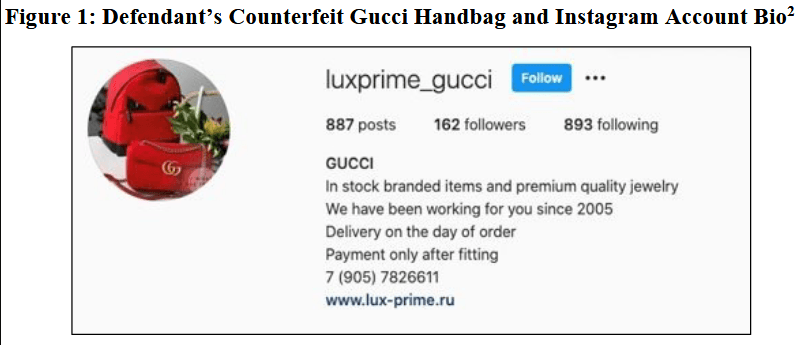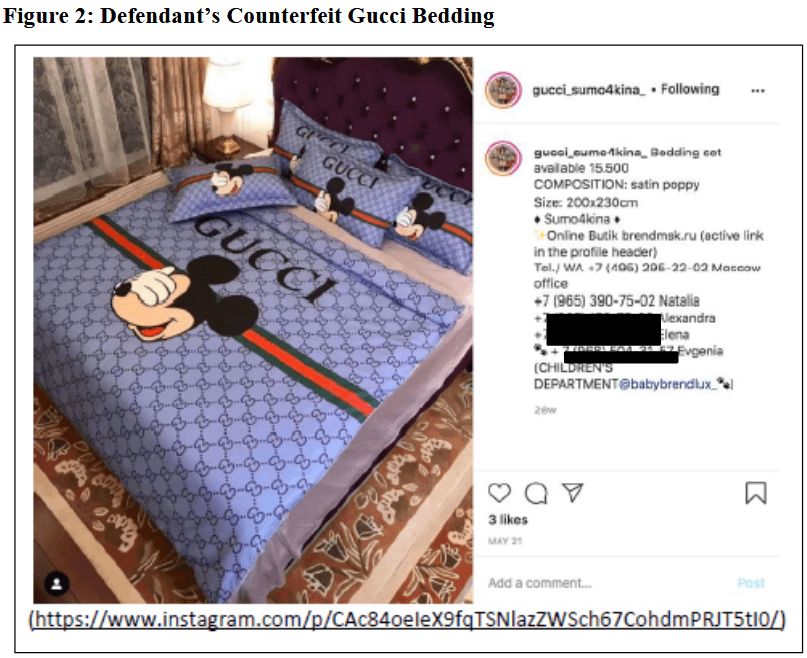 Products sold on the sites included jackets, shirts, sweaters, sweatshirts, skirts, scarves, belts, footwear, hats, face masks, handbags, backpacks, watches, sunglasses, and bedding, from Gucci but for other brands, such as Chanel, Armani, Jimmy Choo, Dior, and others.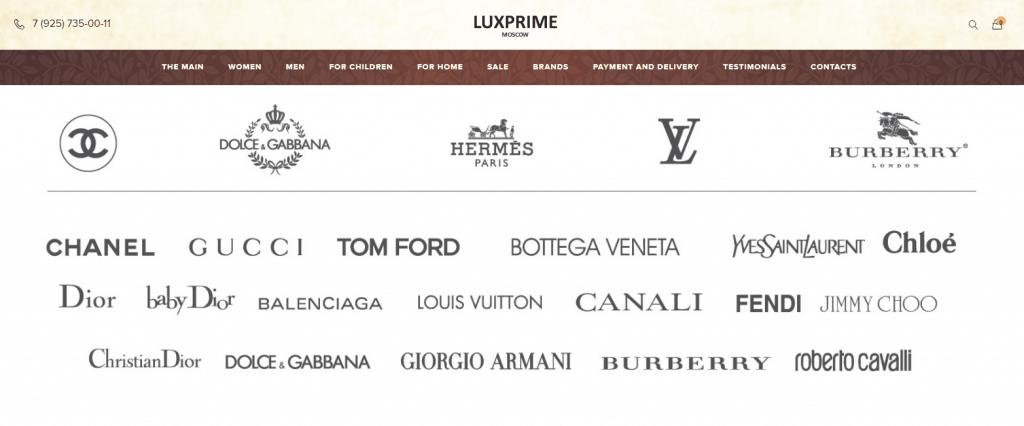 The stores openly admitted to selling "luxury copies," "fashion from pirates," "high-precision copies of branded clothing," and copies that are "difficult . . . to distinguish [Defendant's] copies from the originals," according to court documents.
Despite being replicas, the products were sold at high prices.
The social network said it learned of the infringing posts after users reported the defendant's Instagram posts.
Facebook said it is suing Kokhtenko for breaking the company's terms of service, which prohibits users from selling counterfeit products. Gucci said it was suing for trademark and intellectual right infringement.
Both companies said they partnered in "bringing this action to deter the repeated counterfeiting of Defendant, who is running a sophisticated counterfeiting scheme."
According to court documents, Facebook had been suspending Kokhtenko's accounts since 2019 with little success as she continued to create new ones.
The lawsuit is a first for Facebook, and the first time the social network partnered with another company to go after someone abusing its platform.
The social network previously developers of Chrome extensions that collected Facebook account details, developers of Facebook apps who harvested profile data without users' approval, domain registrar Namecheap for hiding the identities of people who bought domains with the Facebook brand, Android app developers who created click-fraud schemes against its ad ecosystem, malware developers who used Facebook to infect users, and Israeli surveillance company NSO Group for hacking WhatsApp users. This is the first time Facebook sued a counterfeiter.
Get more insights with the
Recorded Future
Intelligence Cloud.
Learn more.
Catalin Cimpanu
Catalin Cimpanu is a cybersecurity reporter for The Record. He previously worked at ZDNet and Bleeping Computer, where he became a well-known name in the industry for his constant scoops on new vulnerabilities, cyberattacks, and law enforcement actions against hackers.