EU device-cracking platform to receive major upgrade
The European Union has allocated €4 million in funding to upgrade Cerberus, a platform used by EU law enforcement agencies to crack passwords and access encrypted devices.
Developed in 2019 for an initial cost of €2.3 million, Cerberus stands for Child Exploitation Response by Beating Encryption and Research to Unprotect Systems.
The platform is a collection of finely tuned algorithms that utilize high-performance computers to crack passwords for devices seized during law enforcement investigations.
Sources close to the project have told The Record today that the new €4 million in funding will be used as part of a new project called Overclock, which aims to expand the Cerberus platform with new algorithms that can be used to crack passwords on a broader set of new devices.
Once finished, EU law enforcement hopes to be able to expand their digital forensics capabilities in regards to extracting and recovering data from secure devices.
Work on the new Overclock update will be led by two of the Cerberus creators: the Forensic Research Institute of the French Gendarmerie (IRCGN) and the Netherlands Forensic Institute (NFI).
Other participating members include Norway's National Criminal Investigation Service (NCIS), the German Federal Criminal Police Office (BKA), and French cybersecurity firm Synacktiv.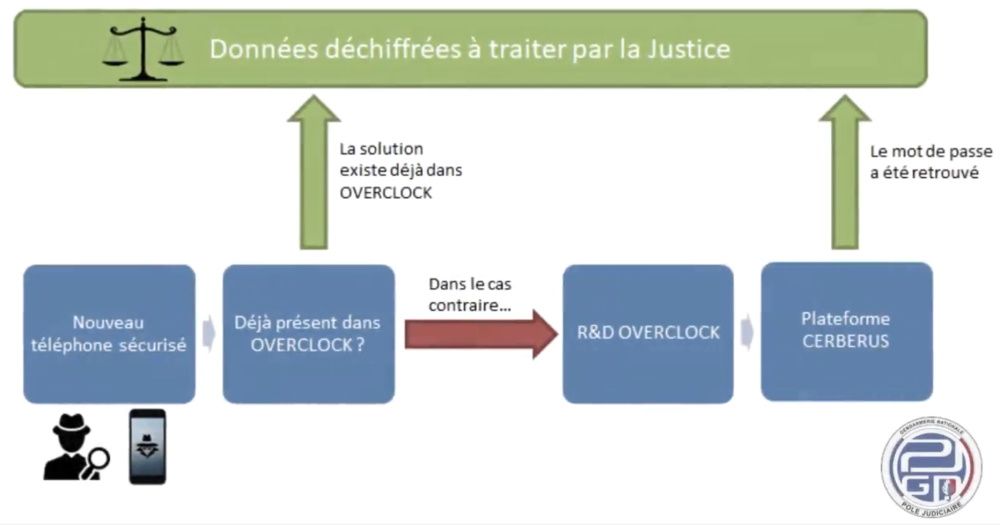 Get more insights with the
Recorded Future
Intelligence Cloud.
Learn more.
Catalin Cimpanu
Catalin Cimpanu is a cybersecurity reporter for The Record. He previously worked at ZDNet and Bleeping Computer, where he became a well-known name in the industry for his constant scoops on new vulnerabilities, cyberattacks, and law enforcement actions against hackers.