DOJ appoints official in charge of cryptocurrency-related investigations
The US Department of Justice has appointed today a lead for the National Cryptocurrency Enforcement Team (NCET), a new unit it launched last year tasked with investigating cryptocurrency-related crimes.
Eun Young Choi, a former Senior Counsel to Deputy Attorney General Lisa O. Monaco, will become the NCET's first-ever Director, Monaco said today, speaking virtually at the Munich Cyber Security Conference.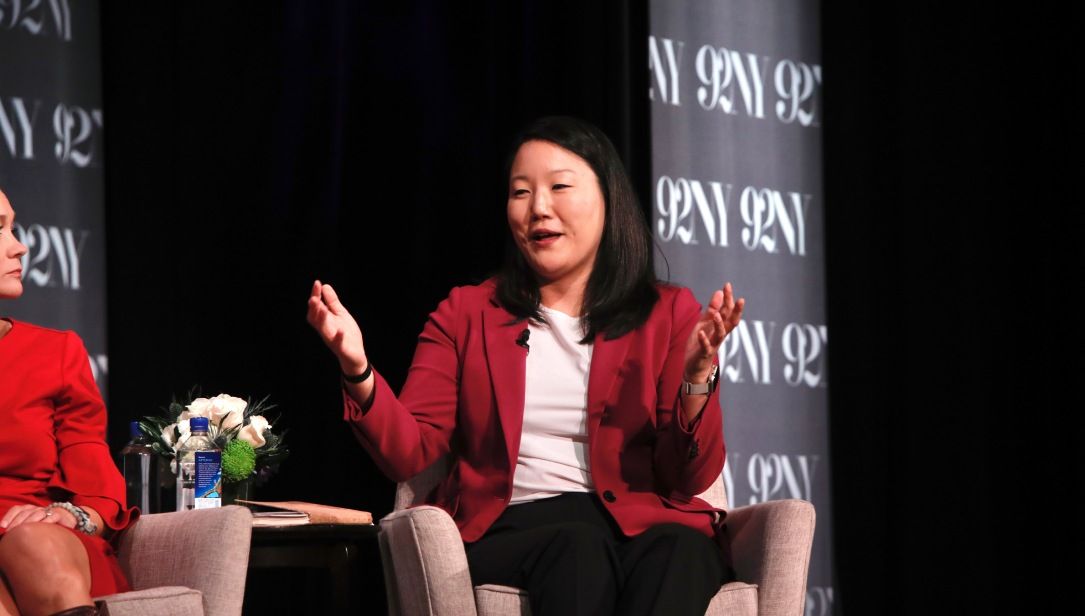 In her new role, Choi and the NCET team will support ongoing DOJ investigations where cryptocurrencies and digital assets are used to launder criminal profits.
Choi and the NCET will have "a particular focus on virtual currency exchanges, mixing and tumbling services, infrastructure providers, and other entities that are enabling the misuse of cryptocurrency and related technologies to commit or facilitate criminal activity," the DOJ said in a separate press release today.
In addition to investigative efforts, Choi's department will also work to train and support federal, state, local, and international law enforcement agencies and help them understand, investigate, and build cases against criminal groups that leverage cryptocurrencies to hide their money trail.
Choi was selected for the NCET team because of her prior expertise in cybercrime cases. She served as lead prosecutors in the hacking of J.P. Morgan Chase, worked on the Panama Papers investigation, the investigation into rogue cryptocurrency exchange Coin.mx, and also defended the DOJ in an appeal filed by Ross Ulbricht, the founder and chief administrator of the Silk Road, the first darknet marketplace.
Monaco announces new efforts to combat crypto-crime
The announcement of Choi's appointment today at the Munich Security Conference was part of a suite of announcements that Monaco made in regards to the DOJ's recent shift towards cryptocurrency-related crime investigations.
At the same conference, Monaco also announced that the FBI would likewise be launching its own cryptocurrency investigations effort, named the Virtual Asset Exploitation Unit, with a similar mission to the DOJ's NCET.
These two teams will also work with international partners in a new project called the "International Virtual Currency Initiative."
"Now this initiative will allow for more joint international law enforcement operations, more eyes from multiple law enforcement agencies around the world to track money through the blockchain," Monaco said.
"It will also foster responsible regulation and anti-money laundering requirements to root out the abuse of these technologies," she added.
"We are issuing a clear warning to criminals who use cryptocurrency to fuel their schemes. We also call on all companies dealing with cryptocurrency: we need you to root out cryptocurrency abuses. To those who do not: we will hold you accountable where we can."
Monaco: More disruptions before arrests
And last but not least, Monaco also signaled a change in philosophy inside the DOJ, with prosecutors now getting a green light to disrupt and seize criminal cryptocurrency assets even before official indictments are unsealed.
"Moving forward, prosecutors, agents and analysts will now assess at each stage of a cyber investigation, whether to use disruptive actions against cyber threats, even if they might otherwise tip the cybercriminals off and jeopardize the potential for charges and arrests," Monaco told conference attendees.
"In other words, before we bring charges, we will assess whether there are steps we can take to prevent or reduce the risk to victims steps like providing decrypter keys or seizing servers used to further cyber attacks. We should consider the use of all available tools. And when I say all tools I mean disruptive capabilities, sanctions, and export controls."
Below is Monaco's full speech at the Munich Security Conference:
Additional reporting by Martin Matishak.
Catalin Cimpanu
Catalin Cimpanu is a cybersecurity reporter for The Record. He previously worked at ZDNet and Bleeping Computer, where he became a well-known name in the industry for his constant scoops on new vulnerabilities, cyberattacks, and law enforcement actions against hackers.